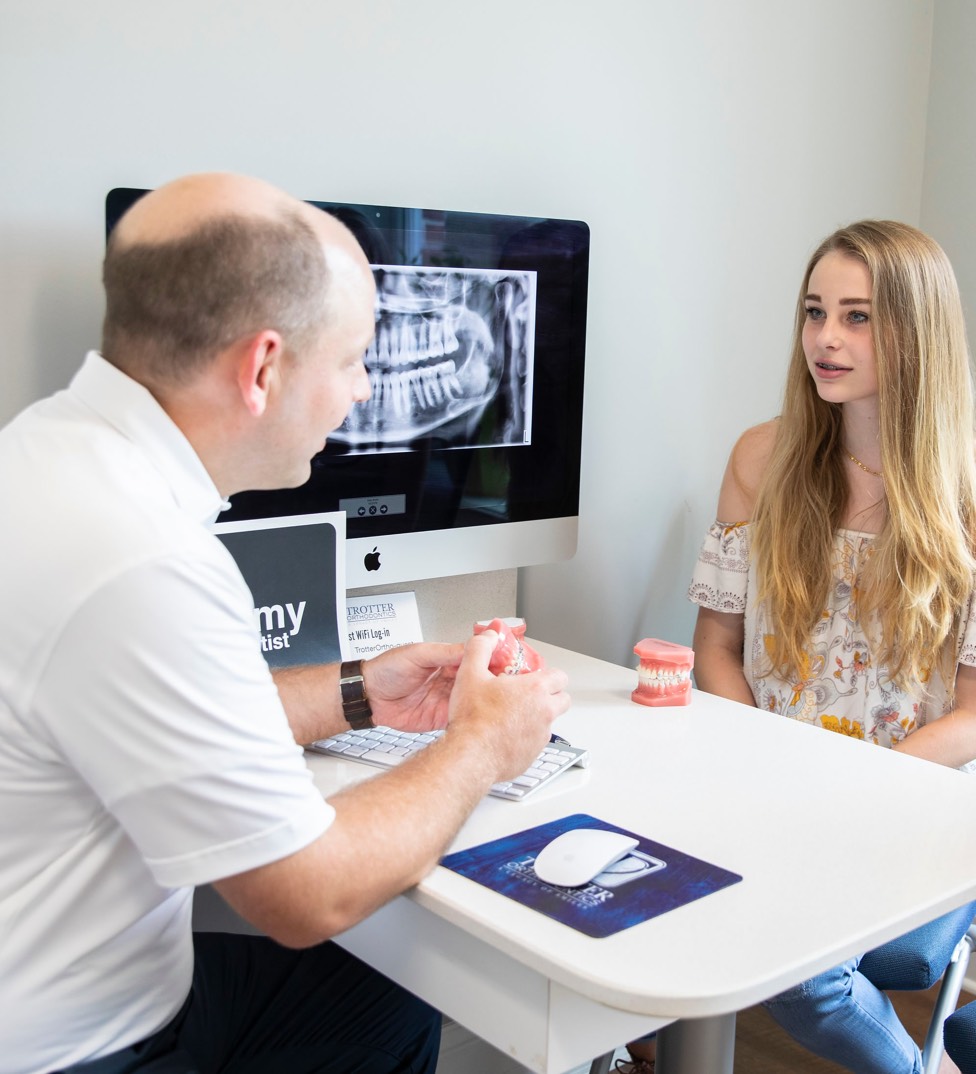 Cutting Edge Orthodontic Technology
Dr. Barrett Trotter and Dr. Paul Trotter have the expertise and experience to customize the best treatment plan, which will address your unique needs and goals. They will carefully listen to your concerns and your treatment goals to provide each patient with the compassionate and individualized care that you expect and deserve.
To meet patient goals and needs, Trotter Orthodontics offers many options to patients of all ages.
Invisalign™
This Orthodontic treatment allows you to straighten your teeth without metal braces.
At Trotter Orthodontics, our staff is very family oriented. We support one another both in and out of the office, and that warmth and affection can be felt when you walk through the door. Many of our team members have been working with Trotter Orthodontics for 10 or more years! We all enjoy having lunch together (especially when celebrating birthdays!), and we try to have our kids and grandkids mingle whenever possible.
Two Board Certified Orthodontists Means Highest Quality Patient Care.
Both Dr. T. Barrett Trotter and Dr. Paul G. Trotter achieved the highest standard in Orthodontics, earning Board Certification through the American Board of Orthodontists.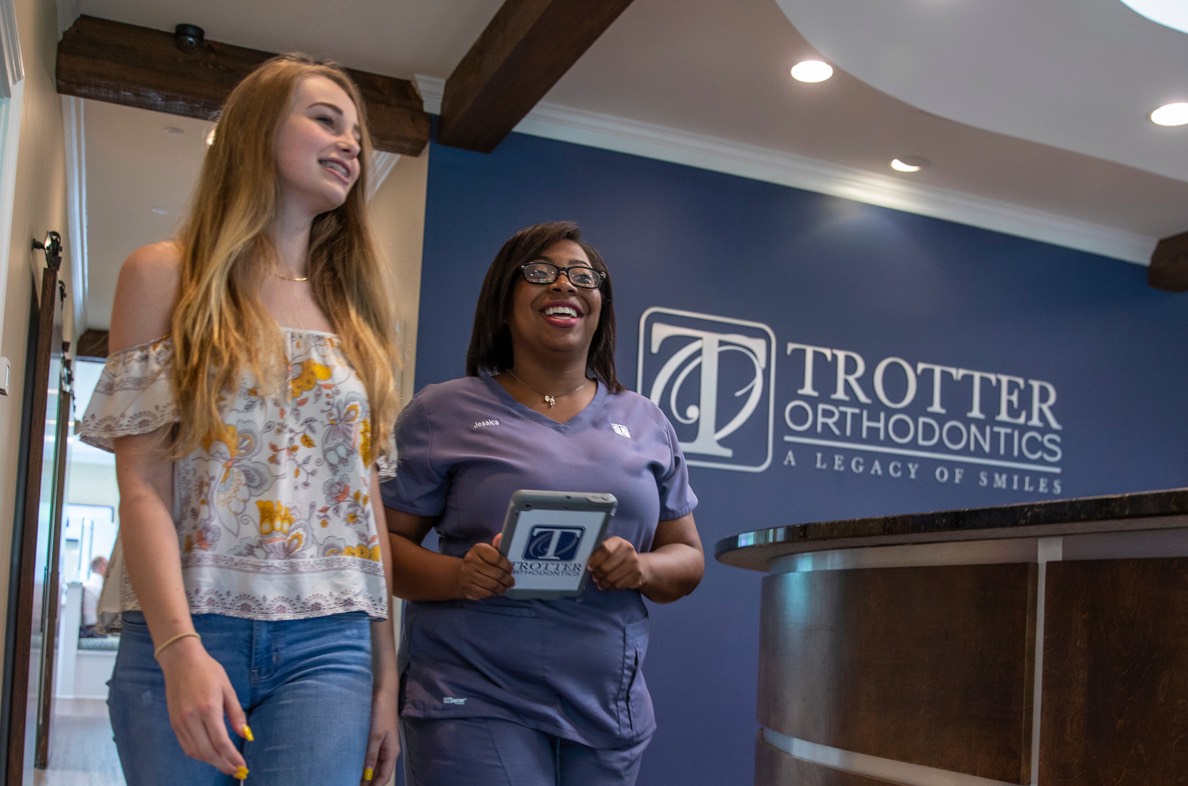 Modern Office Technology Combined With Two Locations Makes Your Visit Perfect.
Because having two full time board certified orthodontists means more one-on-one time with you and our orthodontists. We also offer two convenient locations for our patients.
Schedule your complimentary evaluation.