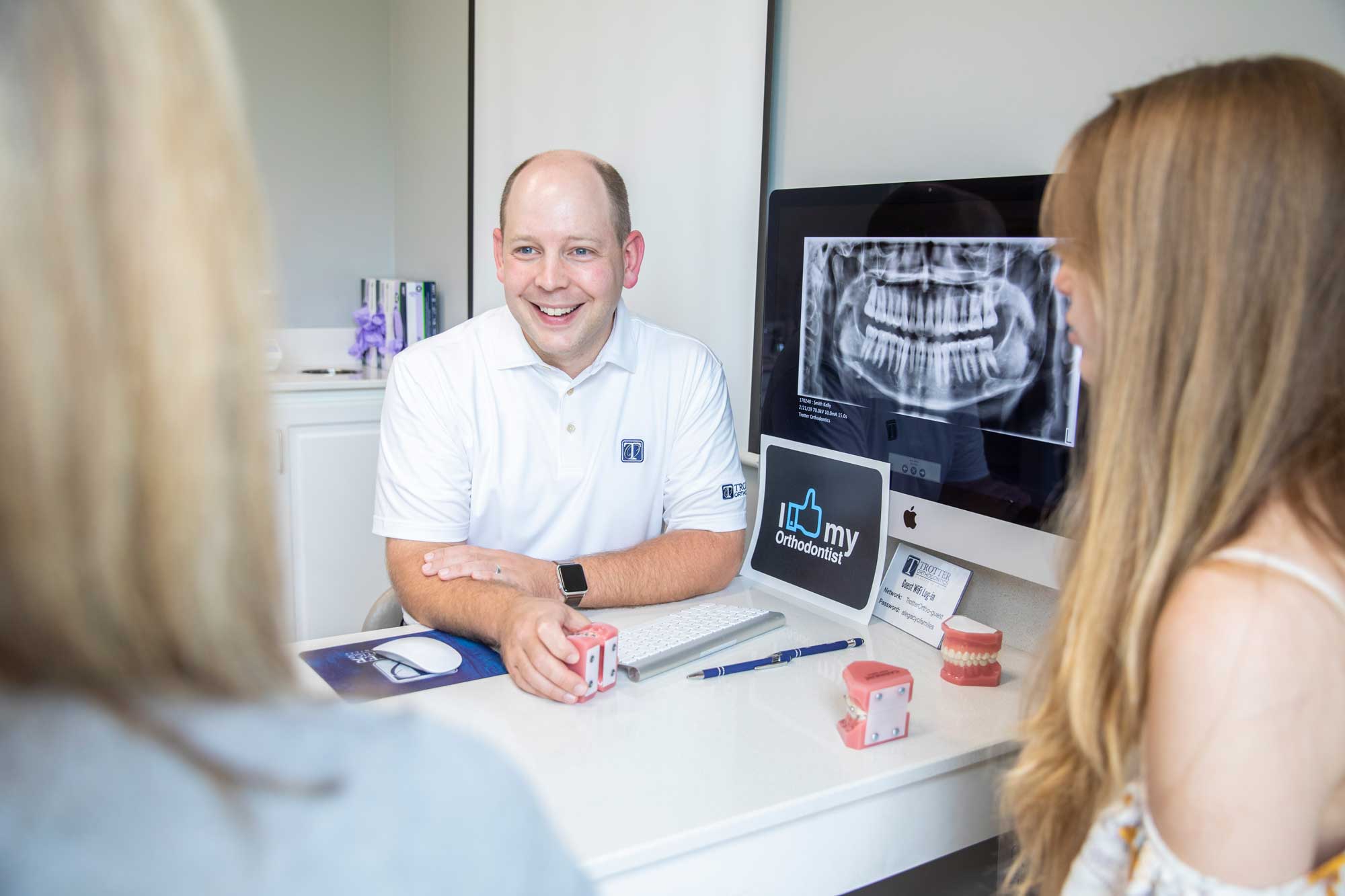 Your first visit with Dr. T. Barrett Trotter and Dr. Paul G. Trotter is always complimentary! During this new patient exam, you will meet our orthodontists and our team. Our treatment coordinator will give you a special tour of the office and take diagnostic photos and x-rays. We will complete a thorough exam as you discuss your concerns, and then suggest the best treatment options. We understand the needs of our families, and time is so important.
So that we may provide you with the best experience, please take some time to complete our new patient and health history forms before your first appointment.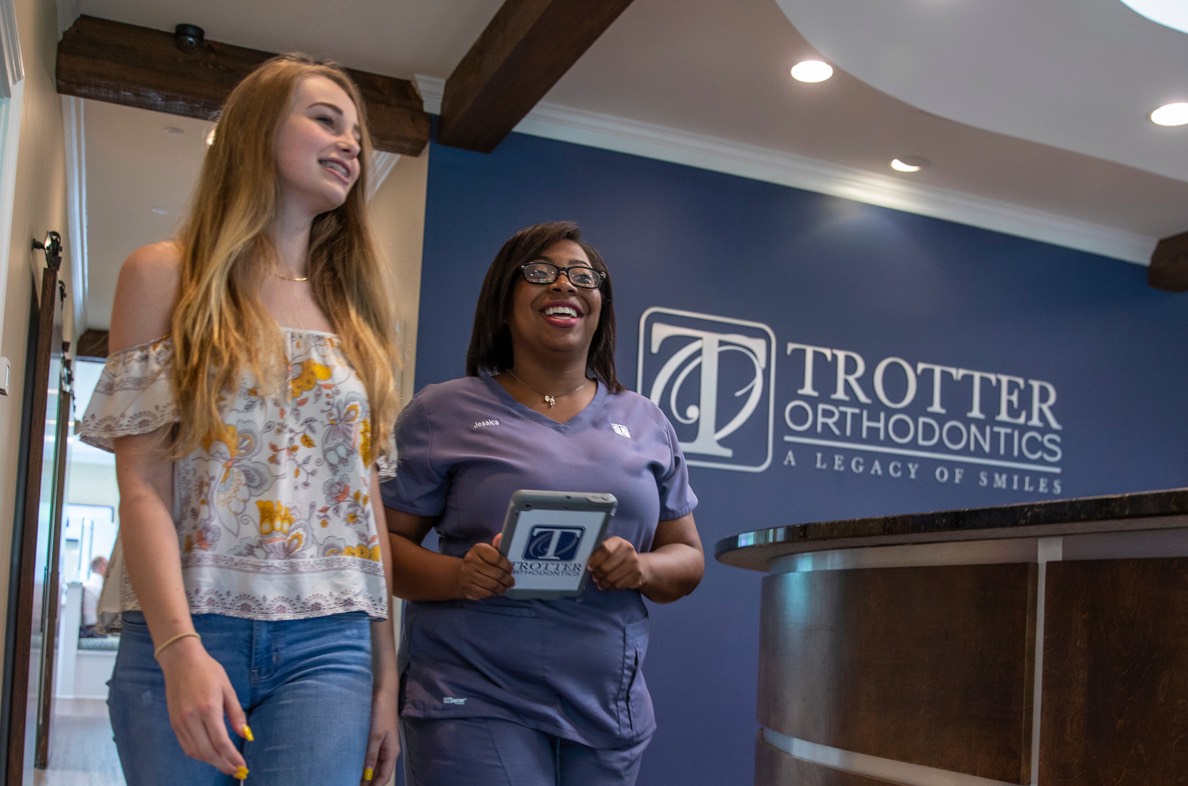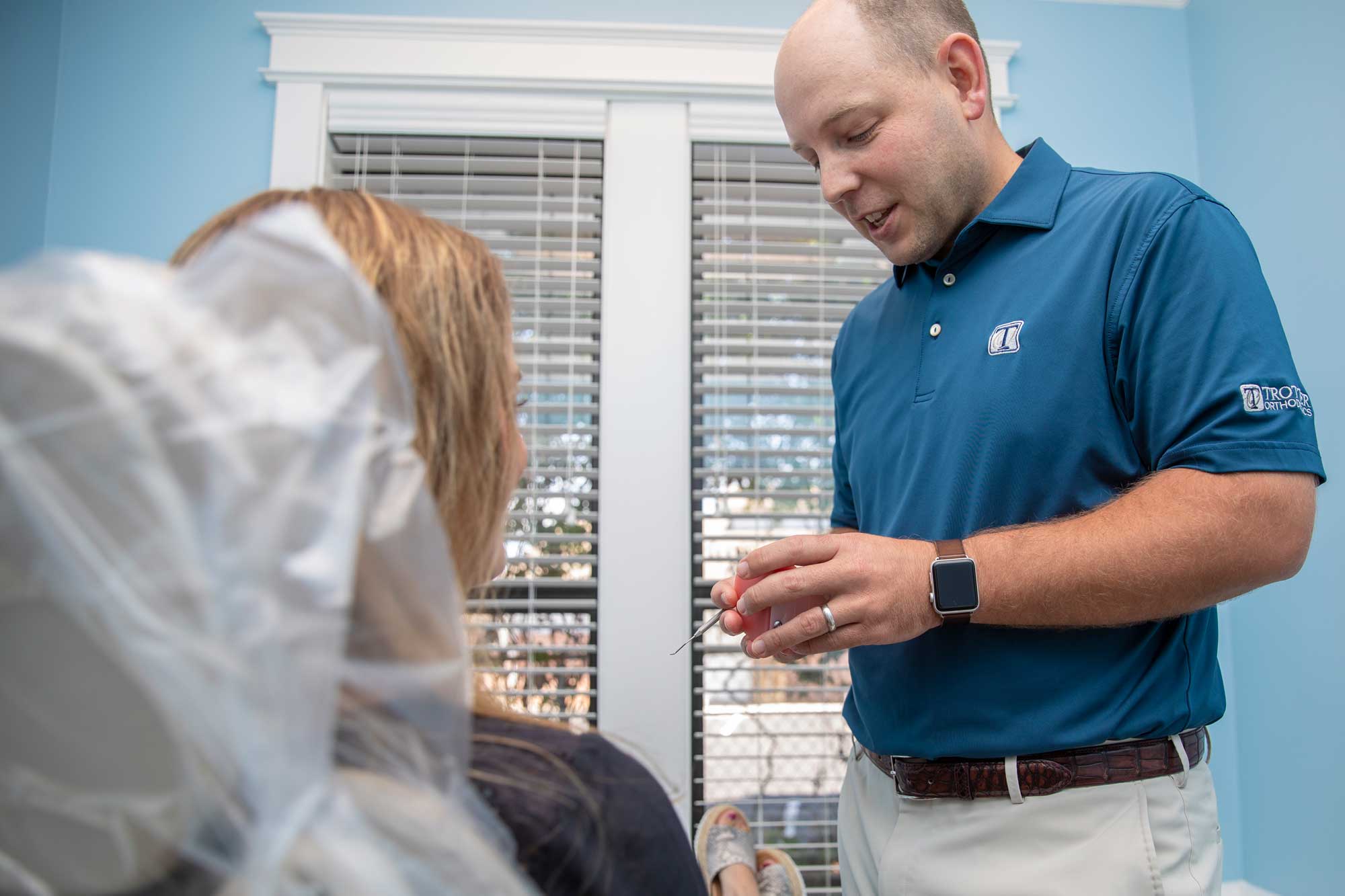 Your Dentist is a Vital Part of Our Team
We work closely with your dentist to maintain healthy teeth and gums during your orthodontic treatment. Dr. T. Barrett Trotter and Dr. Paul G. Trotter recommend that our patients see their general dentist at minimum twice a year for cleanings and evaluation. If one of our doctors sees that you need additional dental treatment, he will be happy to go the extra mile to coordinate with your dentist to ensure the best result. We are proud of our continued relationships with our dental teams! They are an extension of our team!
Scheduling Appointments is Easy
There has never been a better time to begin orthodontic treatment! With today's technology, appointments are so convenient, and you will find that you will not miss much school or work. You will visit Dr. T. Barrett Trotter and Dr. Paul G. Trotter about every four to eight weeks. It is important that you stay on track with your treatment goals in the estimated time. To accomplish this, it is imperative that you schedule and attend these appointments. We will work with you to schedule days and times that work best for you. Please give us a call to reschedule when you may be running late for an appointment, or know in advance that you have a conflict so that we may work together to achieve your best results.
It is our goal to give you the healthy, beautiful smile you deserve. We want to fill Augusta and Evans with Trotter Orthodontics smiles, and we make every effort to meet the financial needs of all our patients. There has never been a better time to consider orthodontic treatment, and our team is available to discuss our convenient financial arrangements with you.
We accept any dental insurance with an orthodontic benefit. We will file and process all claims on behalf of the patient. Most orthodontic insurance plans have a lifetime maximum benefit between $1000-2000.
Fees for orthodontic treatment depend on your individual treatment plan and will vary accordingly. In most cases, our team is able to give you an accurate estimate of costs at your initial exam appointment. Our treatment coordinators will cover all of the details of your investment and will work with you to determine the best option for payment. You may even choose to begin the same day as your complimentary exam! It is important to us that payment does not become a barrier to achieving the smile of your dreams. We offer the following Options:
Pay in Full
If you elect to pay your investment in full at the beginning of your treatment, we are happy to offer a reduction in fee as our pay in full courtesy.
Office Financing Plan
We provide a flexible, in-office financing plan! Our patients who take advantage of this plan enjoy interest-free payments after an initial down payment is made at the beginning of treatment.
Custom, In-Office Financing
We provide a customizable, in-office financing plan! Easily customize your down payment and monthly payments to fit your budget and enjoy interest-free financing.
Third Party Financing
Some patients prefer to take advantage of third party financing for maximum flexibility! Our staff can help you through the process.
Below is our new patient form for you to fill out in advance of your first appointment. If you have any questions about the forms, call our office at (706) 860-2442.